In addition to programs and services available to our Client Companies SFBI holds a number of Community focused events aimed at assisting the broader Santa Fe Community of entrepreneurs and startups. Please check out our Events Calendar to see what's coming up at the Incubator and be sure to subscribe to our newsletter and follow our social media accounts for the most up to date info.
For more information on events happening across New Mexico visit the New Mexico Business Calendar 
---
FEATURED EVENTS 
Learn about the NM Economic Development Programs for Business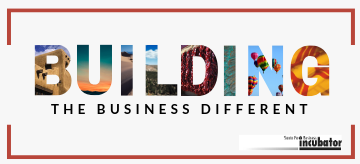 Join Myrriah Tomar, Director of the Office of Science and Technology (OST) from New Mexico's Economic Development Department (NMEDD) for a discussion and information session on the different Business Programs available for companies located in New Mexico.
The Office of Science and Technology was created to connect New Mexico's innovation infrastructure to the commercial market. The OST strives to lead and execute programs that encourage and enable the start-up, growth and relocation of technology based industries in and to New Mexico by focusing on growing and diversifying existing technology companies, rapidly commercializing technologies, and promoting research and development in emerging technologies.
At this session you will:
Learn about the different programs offered
Find out about eligibility requirements and application deadlines
Hear stories from businesses utilizing the NMEDD's Programs and how they have benefited greatly in doing so
Hear about a new pilot program the NMEDD will be announcing
If you own and operate a business in New Mexico you could be eligible to apply to one of the many programs offered. We hope you'll join us on May 15th to find out!
FREE; Registration appreciated